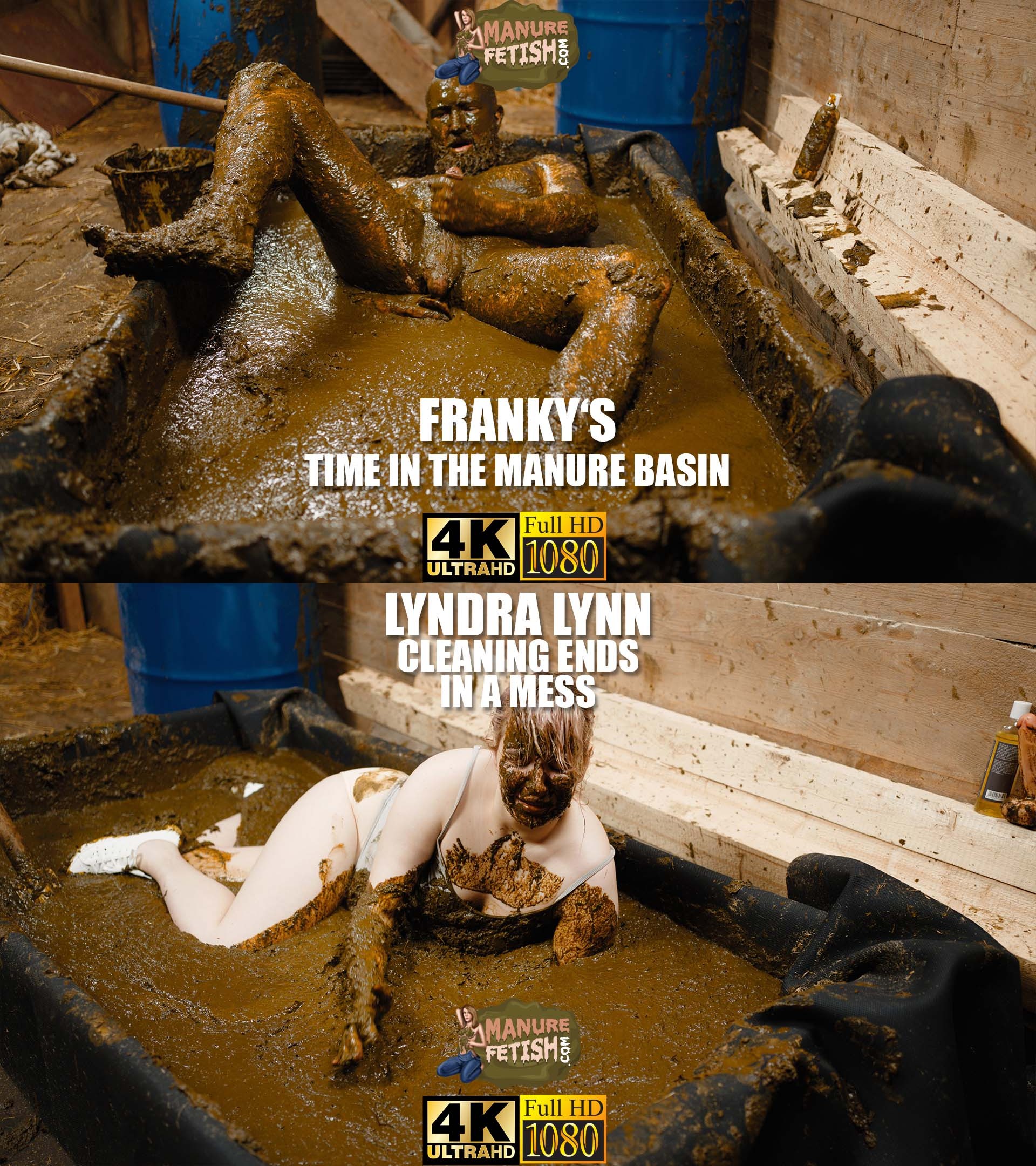 Franky is back with a new video. In preparation of the new cowshed and outdoor season, he has filled up a basin full with creamy cowdung. Franky starts to cover himself completely, while laying in the basin. He begins to jerk off his rock hard cock in different positions, while always covering himself with the creay stinky manure. Of course he has a toy ready to fuck his asshole and stimulate his prostate. While fucking his asshole and jerking off he gets a nice orgasm with a beautiful looking cumshot.
I had left such a mess after the shoot, I decided to clean it up. So I went freshly showered with my shovel to the basin to shovel the slurry into the barrel. But it was a bit slippery, but I thought nothing of it. So I shoveled diligently on and then it happened, I slipped and fell into the basin. What a mess, I had just taken a shower and had to clean up the mess. But I thought to myself, if I am already inside, then I will enjoy it. So I lay down on my back and started to cover myself with the slurry. It was so nice and relaxing. I smeared myself from head to toe. But it was not enough for me, then I remembered, I still had a dildo lying there, so I grabbed him and pushed him into me with relish. I pounded myself very good and also came several times. I wanted to relax a bit in the pool, so I lay down again and took a large amount of cow dung again to cover myself completely.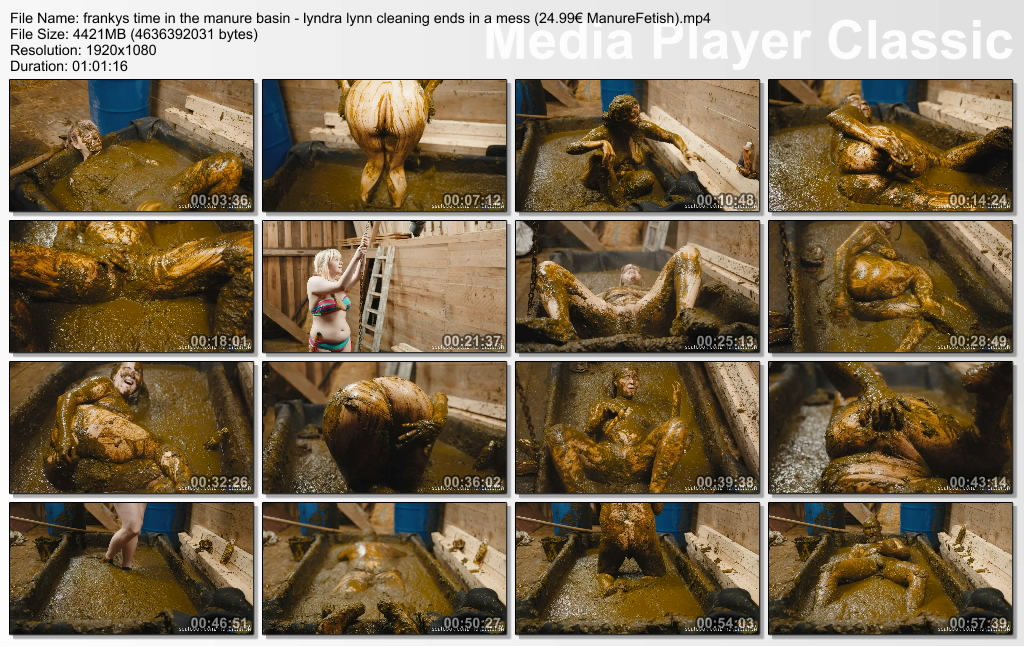 frankys_time_in_the_manure_basin_-_lyndra_lynn_cleaning_ends_in_a_mess__24.99____ManureFetish_.mp4
The post frankys time in the manure basin + lyndra lynn cleaning ends in a mess (24.99€+14.99€ ManureFetish) first appeared on Copro Porn Site #1.